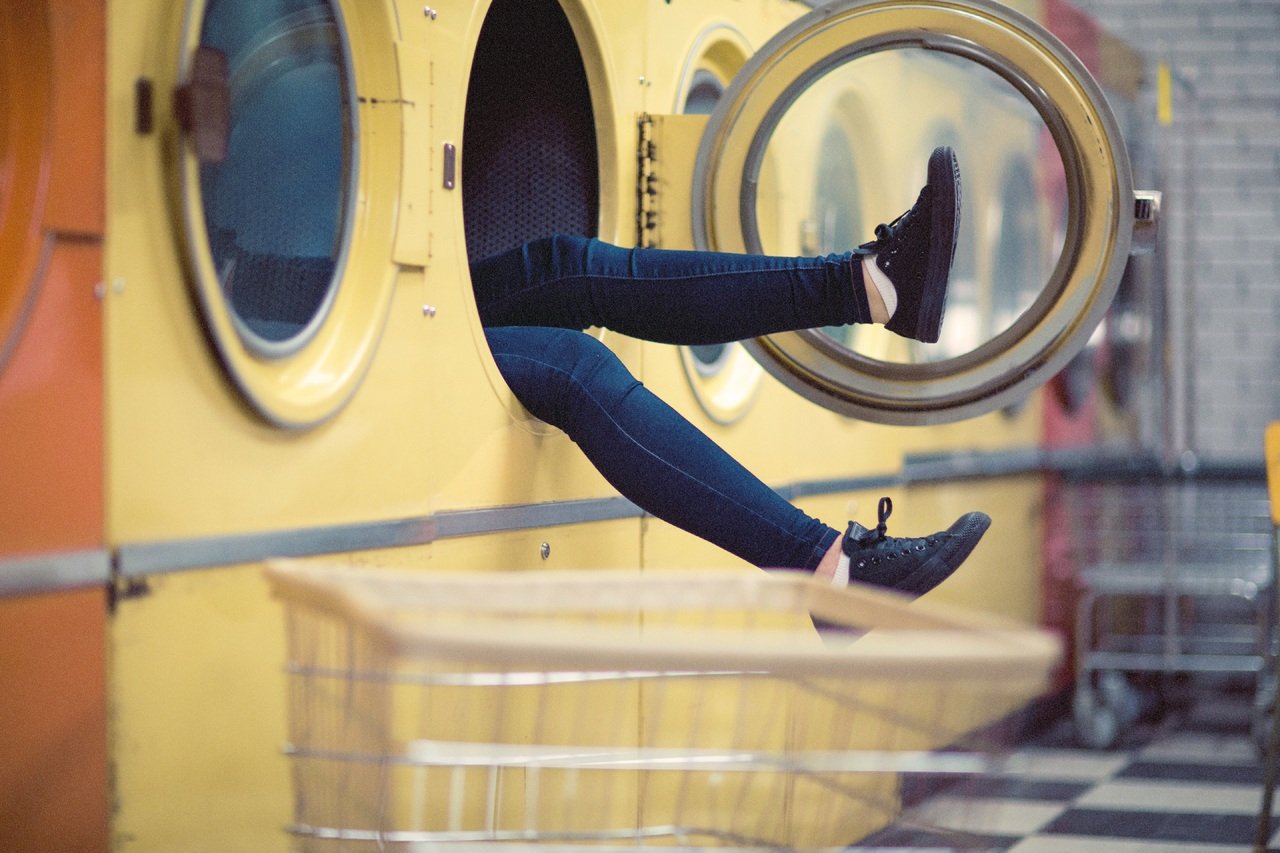 Do you ever stop to think about how many toxic chemicals are in your home? If you're like most of us, you probably don't give much thought to household cleaners. But it might be time to take a closer look at those ingredient labels and consider using essential oil for laundry.
Laundry detergent is actually one of the most dangerous products in many homes. From producing toxic chemicals to poisoning children, the products we use for washing clothes have been making headlines lately.
Ready to rethink your washing powder? Here's everything you need to know about using essential oil for laundry.
Is Laundry Detergent Safe?
Why bother making DIY laundry detergent? Can't you just get an eco-friendly, hypoallergenic laundry soap for cheap? We hate to burst your bubble, but, no! Many of the seemingly safe options actually aren't as harmless as they look.
If you've ever read a laundry detergent ingredient label, you know they're full of mysterious substances. Just a "fragrance" can mean hundreds of different chemicals on your clothes. Even "fragrance free" can include a scary array of synthetic fragrances.
According to a University of Washington study, all of the top-selling laundry products emit chemicals that are officially labelled as toxic or hazardous- yet none of these chemicals are on the product labels!
Using Essential Oils for Laundry
Are you feeling inspired to find a DIY laundry recipe? You aren't alone! So many people are making detergent for clothing and there are an array of tutorials and laundry hacks that'll get you started. As you read tips, you'll quickly notice that essential oils are at the heart of every recipe for their incredible smell and cleansing potency.
And you won't believe how easy it is to make some of the most effective DIY laundry solutions! For example, you can just add four drops of lemon essential oil to a bottle of water for a DIY stain remover. Another ultra easy way to pre-treat stains is with one cup of vinegar, ½ cup of salt, and four drops of tea tree oil.
When it comes to making your own DIY liquid laundry detergent, you'll find endless options featuring castile soap, vinegar, glycerin, and, of course, essential oils.
Dr. Bronner's Pure-Castile Liquid Soap is the gold standard in castile soap for DIY laundry soap. It's an organic and vegan pick that comes in an array of scents. Use the aroma to create your own signature scent.
Did you know that you can make your own DIY fabric softener with just Epsom salt and essential oil? With only corn starch and essential oil, you can make a premium quality laundry starch. Check out our chemical-free laundry recipes.
What Is Essential Oil?
At this point, you might be wondering what exactly essential oil is. Simple! It is just a highly concentrated version of plants' naturally occurring oils. To make essential oil, producers put plants through a distillation process that pulls out the oils from the leaves, stems, flowers, and roots. These oils are all nature and safe, which is why they're such a popular choice.
Choosing an Essential Oil for Washing Clothes
When you're looking for the right essential oil for your laundry, it's all about finding that "100% pure essential oil" label. Products that are labelled as pure don't contain any blends so you won't have to worry about your oil being mixed with carrier oils or other additives.
Essential oil is more popular than ever and it's become easy to find everywhere from health food shops to big box stores. When it comes to choosing a particular oil, it's all about preference so just let your nose guide you!
Not sure which to choose? Start by looking at classic "clean" scents. Lemon, orange, grapefruit, and lemongrass are always top selling essential oils for laundry.
Radha Beauty Aromatherapy makes a cool set of their Top 8 Essential Oils. It will give you the best of the best to sample. Try lavender, tea tree, eucalyptus, lemongrass, orange, peppermint, frankincense, and rosemary
How to Make Your Clothes Smell Good
Found a scent you love? Blend 1 tsp of it with two cups of white vinegar for the ultimate laundry rinse. Just shake it up and add ¼ cup of this amazing blend to your rinse slot for a wonderful aroma.
Use dryer balls? They can maximize your essential oil for laundry! Just add a few drops to each ball for a long-lasting freshness. For a top notch set, we love the Clever Sheep 6-Pack Premium 100% XL Natural Organic Wool Dryer Balls. They reduce drying time while removing lint. Best of all, they leave your clothes ultra soft.