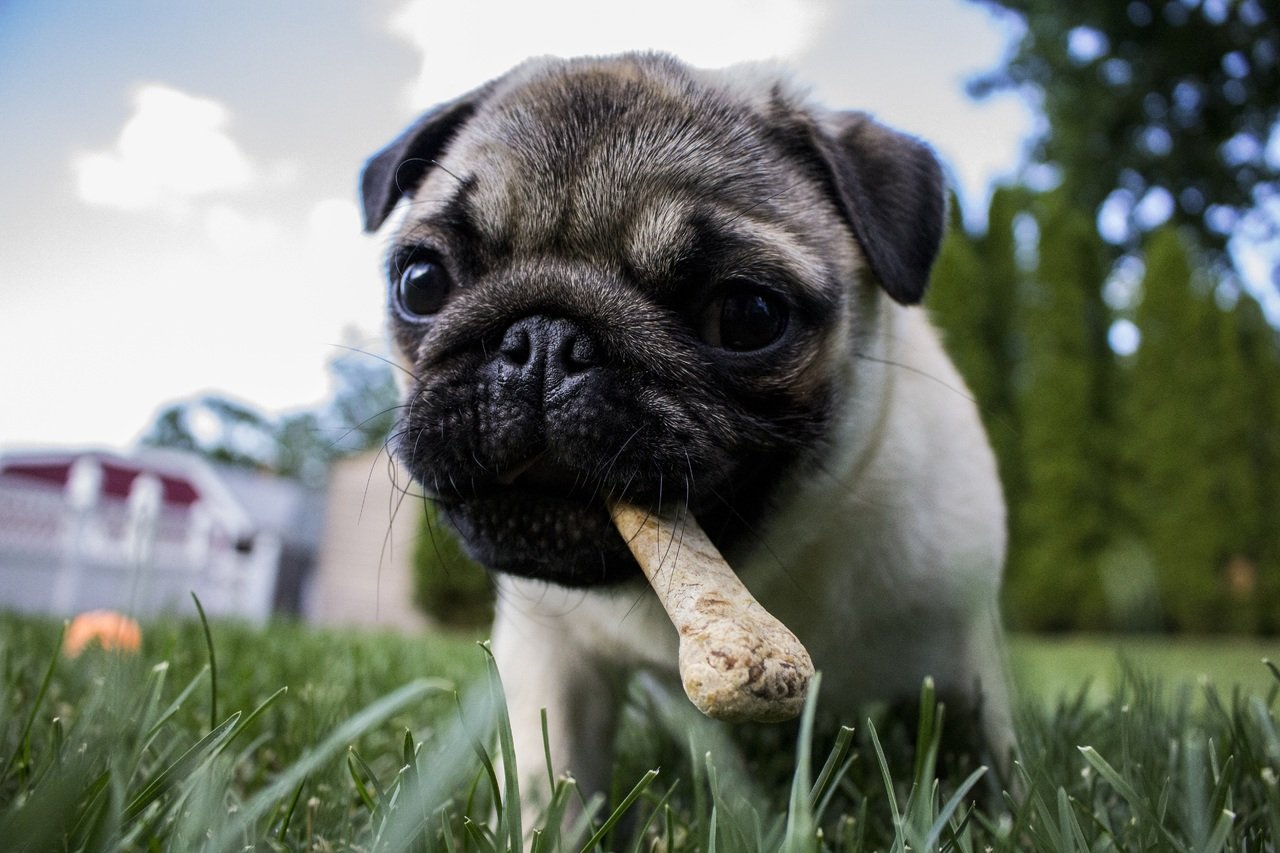 Looking for the best organic dog food for your furry friend? If you've been searching through pet shops and big box stores, you've probably come across a dizzying array of options. From raw food diets to basic bagged kibbles, it's hard to know what is best for your dog.
One thing that many vets agree on is that organic pet food is best. Believe it or not, it actually meets the same requirements as organic food for humans. That means that, according to organic pet food regulations, the kibble can't legally be made with toxic pesticides, antibiotics, genetically modified organisms (GMO), artificial flavors, colors or preservatives, or synthetic growth hormones. That seems like a major upgrade from some of the scary ingredients included in many dog foods.
So, what is the best organic dog food? Let's dig into some key criteria for quality kibble.
The Best Organic Dog Food Has: Animal Protein on Top
If you want high quality food (for dogs or humans), it is essential to know how to carefully and analytically read product labels. Dog food makers list ingredients in the order of their percentages. In other words, if sugar is listed before fruit in your juice, you have a whole lot more sugar in your "juice" than fruit.
We love picks like Castor & Pollux Organix Dry Dog Food for their real, straightforward ingredients. Real organic chicken is the number one ingredient on the label so you know that the bulk of what your dog is eating is real chicken, along with other healthy ingredients like quinoa, rice, and flaxseed.
The Best Organic Dog Food Has: A Specific Type of Protein
Rather than just focusing on protein, look for a specific type of protein to be listed. For the sake of your pet's health, it is essential to avoid by-products and meat meal. For the sake of your stomach, we won't go into all of the crazy stuff that is included in these foods with by-products and meat meal. That said, options like turkey meal or chicken meal are okay.
The Best Organic Dog Food Has: Fruits, Vegetables, and Grains
Your dog needs fruit and vegetables too! That's why all of the premium dog foods offer a good dose of natural vitamins, enzymes, and antioxidants.
To get those essential greens, we love Newman's Own Adult Dog Food Formula. Its first ingredient is real chicken and the remainer of the food contains tons of organic grains and vegetables.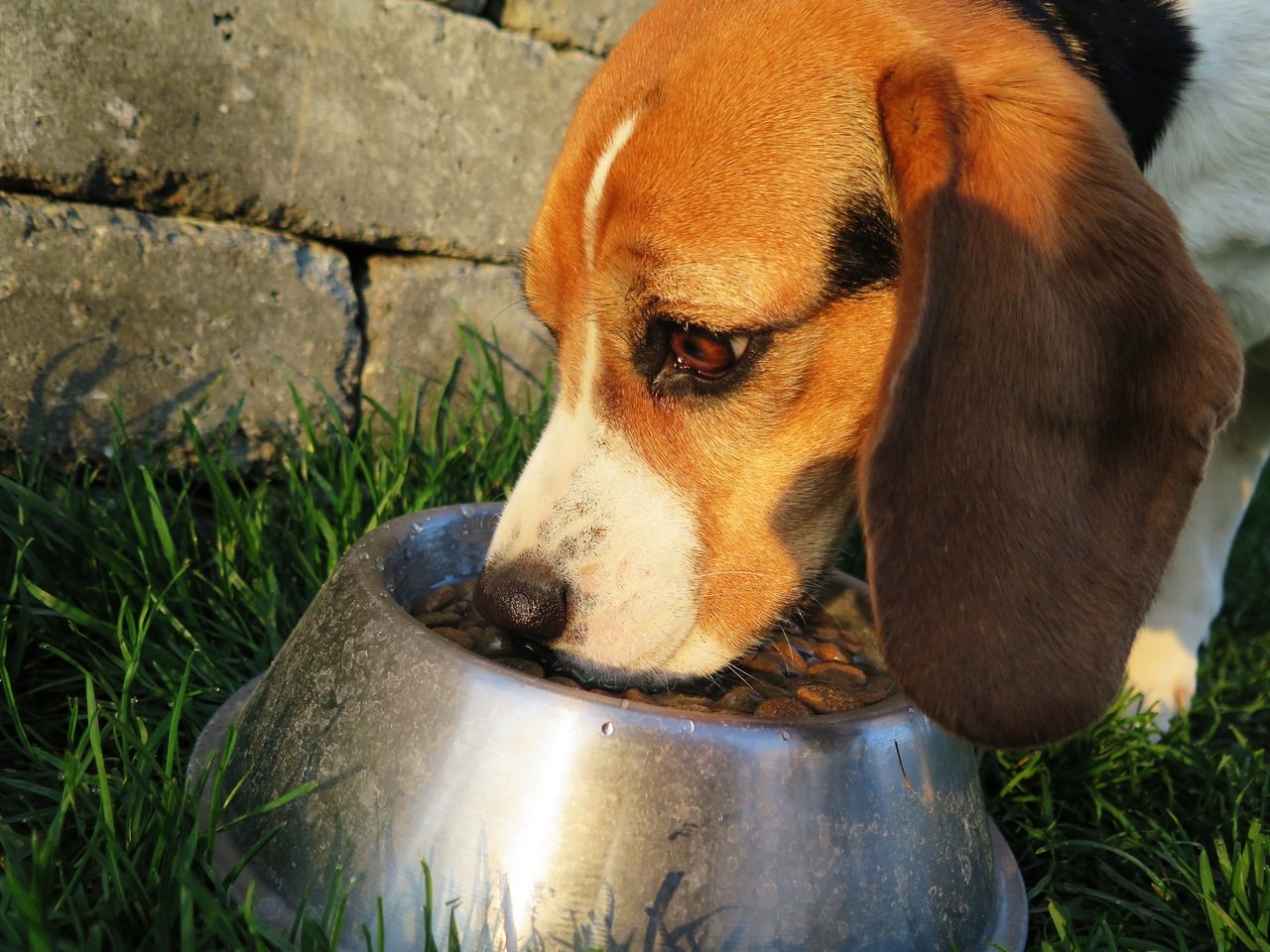 The Best Organic Dog Food Has: A Specific Fat Source
Again, details are essential! If your dog food label just lists animal fat, you have no idea what they are using. Look for specific types of fat. The more specific it is, the better the quality of food you will have. That means that a dog food listing poultry fat is better than one just listing animal fat, while an organic dog food with chicken fat will be better quality than either.
The Best Organic Dog Food Has: No Added Sweeteners
Anything can be tasty with a pile of sugar on it! That's why manufacturers throw loads of sugar on top of low quality dog food that they've filled with terrible ingredients your dog would otherwise turn his nose up at. While dogs love sugar just as much as we do, it can cause a range of problems including obesity and tooth decay.
The Best Organic Dog Food Has: No Artificial Ingredients or Preservatives
You don't want fake food and neither does your dog! Avoid artificial ingredients and preservatives. The best organic dog foods like BLUE Life Protection Formula Adult Dry Dog Food never include artificial ingredients like this. BLUE is an especially good organic dog food brand because it comes in a wide range of flavors for all size dogs, which is prefect for fussy eaters!
Whichever brand you buy, make sure that it doesn't have dangerous artificial preservatives, like propylene glycol, ethoxyquin, BHA, BHT, TBHQ, or propyl gallate. Of course, it's hard to completely avoid all preservatives and expect the food to last. Fortunately, the best organic dog food brands have found great natural options like vitamin E (often labelled as tocopherols), vitamin C, and rosemary extract to keep the food tasting fresh.