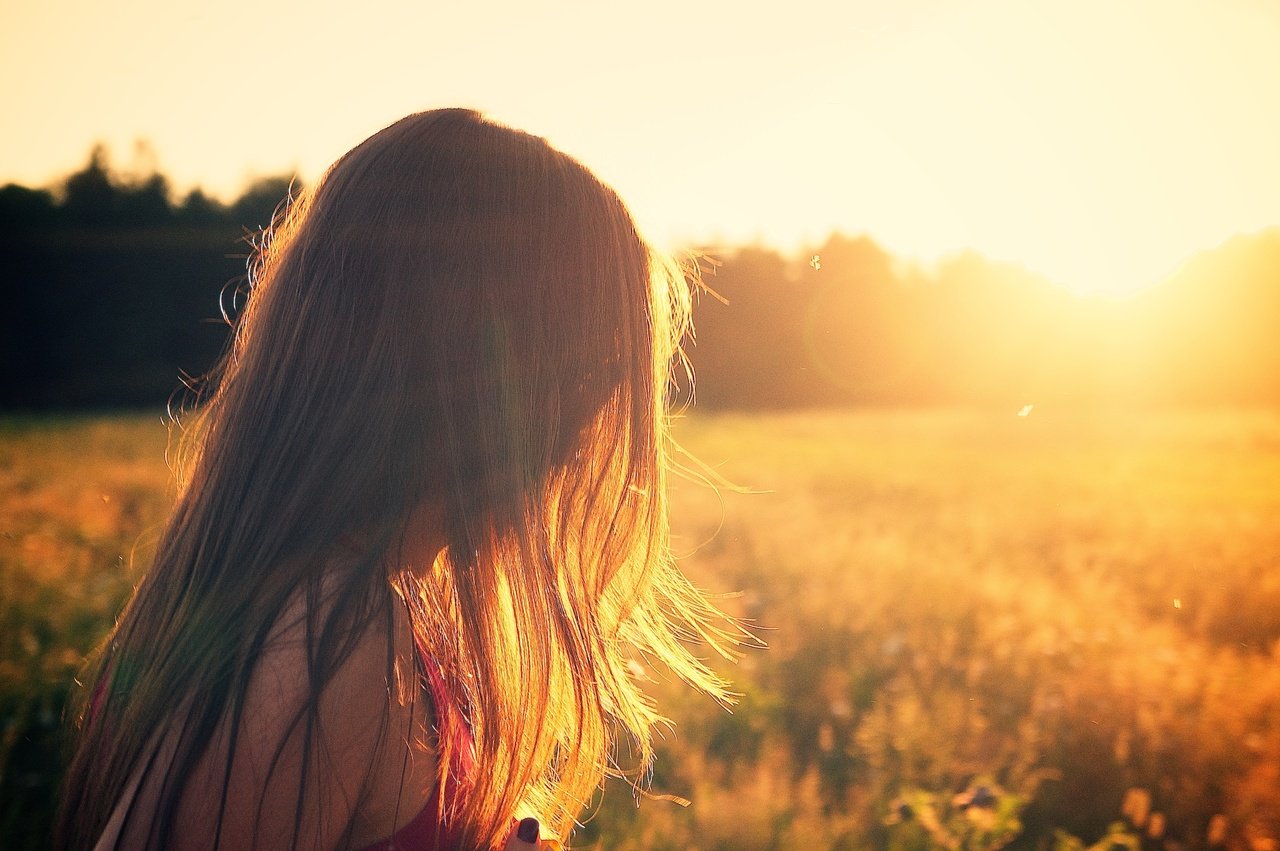 If you have thinning hair, you've probably looked through some of the organic hair growth essence options out there. They sound amazing! They promise to deliver powerful results with natural and organic ingredients. What more could you ask for?
Before you buy, let's dig through the facts behind organic hair growth essence.
Does Organic Hair Growth Essence Work?
Of course, the first question on everyone's mind is: does organic hair growth essence work? While we'd love to get you a simple answer, it's a complicated issue.
First of all, if you're dealing with bald spots, organic hair growth essence isn't the solution. The only FDA-approved method for female and male pattern badness is Minoxidil, the active ingredient in Rogaine. It's pricey but it works. And did you know that it's made for women too? Check out Women's Rogaine for female baldness and serious hair loss.
For those of us with no bald spots who want to know how to make hair thicker and stop the endless shedding, organic hair growth essence formulas can work.
How Does Organic Hair Growth Essence Work?
If you are losing hair in the shower and feeling a bit panicked by how much hair comes out when you brush, you aren't alone. Fortunately, there's help!
Organic hair growth essence is a great way to get rid of frizzy hair, reduce breakage, and make your hair look smooth and strong.
Is Organic Hair Growth Essence Worth It?
So, is organic hair growth essence worth it? Nope! If you browse around Amazon and different beauty forums, you'll see that most organic hair growth essence options are badly reviewed. There are a couple of reasons for that.
First of all, many organic hair growth essence options oversell their products. It's essential to realize that these products can't cover bald spots or regrow hair from nothing. What it DOES do is create stronger strands that are more resistant to breakage. This is exactly what most people with fine and frizzy need.
Most hair breakage is caused by damage. That means that if you're losing at lot hair when you brush or your hair it is generally just looking limp and thin, your hair could be it needs a little TLC. Of course, some hair types are more prone to hair frizz, split ends, and hair loss, but the same general rules apply to all of us.
How to Prevent Hair Breakage
Styling your hair with heat, combing or brushing wet hair, chemically treating your hair, and not using UV protection are some of the many reasons why you might might have thinning hair and are checking out the organic hair growth essence options out.
Before you start using organic hair growth essence though, you'll want to stop doing a few things. Generally speaking, the less you do to your hair, the better it will look. In other words, rock the look your mama gave you!
Cutting It Off
The one thing that you don't want to avoid, however, is hair cuts. While it might seem counterintuitive, haircuts will actually prevent hair loss and help you grow longer hair.
It's important to remember that once your hairs have split ends, there aren't going to get better! Cut them off or they will end up breaking off on their own. Getting short trims every couple of months will still allow your hair to grow longer.
If you really can't stand to lose length, invest in a good professional quality hair cutting scissors. If you have longish locks, you can go through and find the split ends. Just cut them off and you'll never notice the difference.
The Best Organic Hair Growth Essence Option
Now that you've broken your bad habits and trimmed your split ends, you're ready for your organic hair growth essence! Rather than grabbing the organic hair growth essence with the least bad review, however, go right to the source.
Nab the most effective ingredients in organic hair growth essence for maximum results. We love the powerhouse natural pick Molivera Organics Premium Jojoba Oil 4 Fl Oz. 100% Pure Organic Cold Pressed Unrefined. This stuff will nourish your locks and prevent breakage from day one.
It works great to use alternating days with ORGANIC Rosemary Essential Oil Ultra Premium 100% Pure Therapeutic Grade Known for Hair Loss Regrowth & Hair Growth: Very High Potency, Undiluted By Avíanō Botanicals.
All you need is a couple drops of your DIY organic hair growth essence messaged into your scalp for flawless locks.
Love natural fixes? Check out our Homemade Upholstery Cleaner.