Facial masks for men have an array of benefits. After a heavy and stressful day at work, it is never a bad idea to pamper your skin and what's better than a face mask? Studies show that facial masks that are made of natural and organic ingredients, replenish the skin cells. Regular application boosts the skin, fights wrinkles and dryness. For those with oily skin and pimples, there are various types of masks to help you get rid of acne. Have you also noticed regular shaving leaves your skin harsh? To keep your skin hydrated and moisturized, the face masks play a major role.
In our current busy lives, time management has become a major problem.To solve this problem,we have discussed 2 simple homemade DIY face mask recipe for men that quick, easy and time-saving.
For Pimples and Oily Skin
Pimples are caused due to excess oil production in the skin cells which clog the facial pores. When the clogged skin pores are infected by bacteria, the infection leads to a breakout. When you are preparing a face mask to fight acne, look for ingredients that are readily available and have anti-bacterial compounds. At the same time, the ingredients should help you in oil-control. Honey and turmeric are easily available and rich in antibacterial properties. Use of aloe vera gel to relax an inflammation skin and lemon in oil-control are also popular.
Ingredients
2 tablespoons oatmeal powder
½ teaspoon organic turmeric powder or paste
1 teaspoon yogurt
1 teaspoon honey
2 drops of fresh lemon juice, preferably diluted.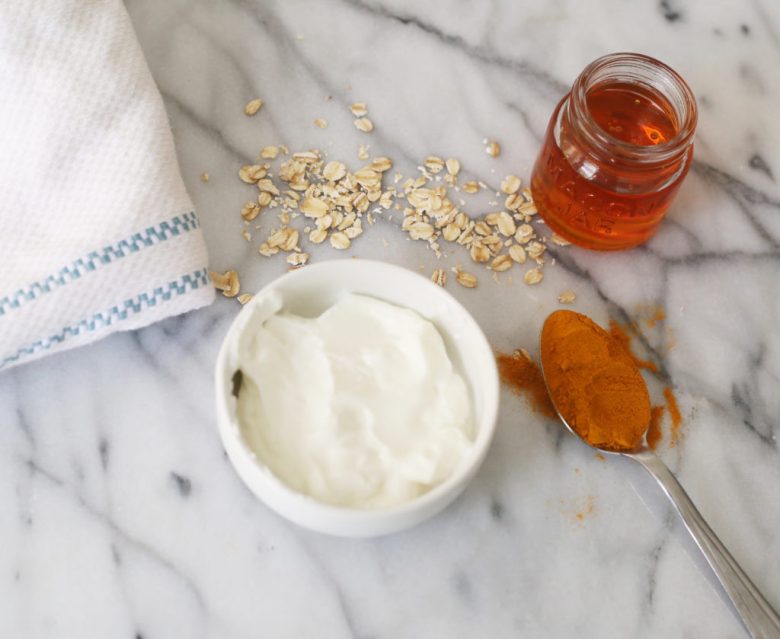 Image courtesy: Citrus & Gold
Process
Take all the ingredients in a bowl and mix well using a hand-blender. Wash your face with plain lukewarm water and pat dry. Now apply the mix on your face, avoid the eyes. Leave the face mask for at least 20 minutes before washing it off with lukewarm water.
Benefits
Oatmeal is a great exfoliator, whereas, honey and turmeric have antibacterial properties. Yogurt also acts as a mild exfoliator. Use of lemon is restricted if you have an extra sensitive skin, otherwise, it effectively reduces oil from the pores. Application of this face mask will gently eliminate the harmful substances from the skin, open the clogged pores and fight excessive oil. It is extremely useful if you have pimples and oily skin.
For Dry and Dull Skin
Dryness is caused by an exposure in the sun, dehydration and extreme climatic conditions. Dry skin is often the reason for wrinkles. Topical application of natural products that are rich in oils is ideal to fight dryness. You need a face mask that strengthens the skin cells and moisturizes them. And it should also be able to hydrate it. Learn how to help your dull and lifeless skin and gradually decrease wrinkles.
Ingredients
Ripe banana, half
2 tablespoon oatmeal
2 teaspoon yogurt
1 tablespoon olive or almond oil or avocado oil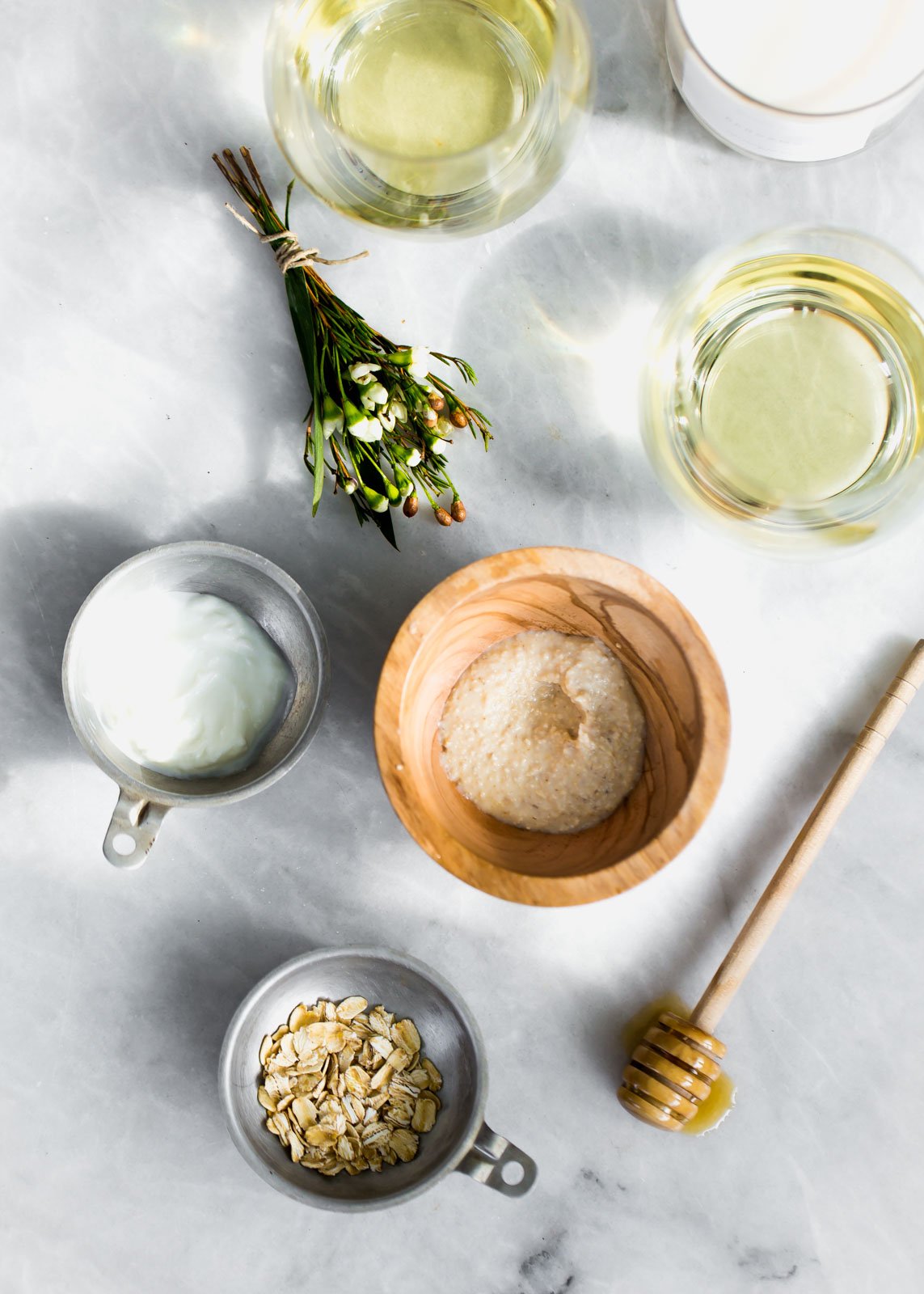 Image courtesy: Broma Bakery
Process
Wash your hands with soap and peel a banana. Collect half of it, mash in a bowl; now add honey, yogurt, oatmeal and oil of your choice. Make sure the ingredients are properly blended. Apply the preparation on your clean face and wait for 30 minutes. Gently wash your face and remove the face wash with lukewarm water.
Benefits
You will see the benefits immediately after washing your face after the application. You will feel your skin has become soft and smooth. This face mask will help your skin regain its lost glow, hydrate and deeply nourish it. Almond, olive and avocado oils are rich in fatty acids. Honey has healing and hydrating properties that help you deal with rashes and dryness, whereas, yogurt and oatmeal will remove the dead skin cells. And banana is rich in vitamins and minerals that restore the balance.
Before you try any of these methods, make sure that you are aware of the skin type. Also, you should not use any of the ingredients if your skin is particularly allergic to that specific product. Once you clear your doubts from a dermatologist, begin your skincare session. These homemade easy DIY face masks are inexpensive and quick. Always remember, consistency will bring you results, therefore, regular application is necessary for best results.